P-3 Tee: Blue + Gold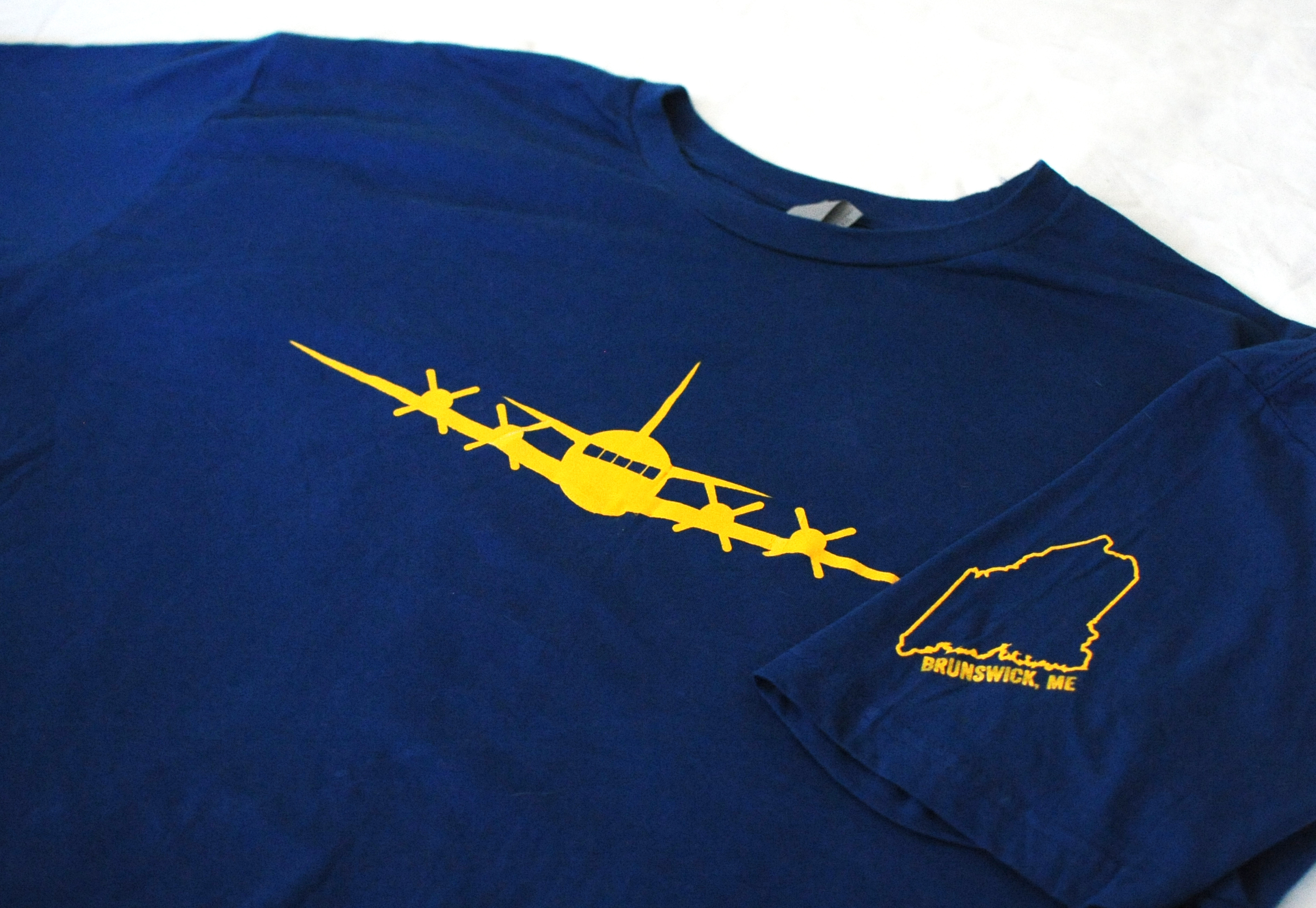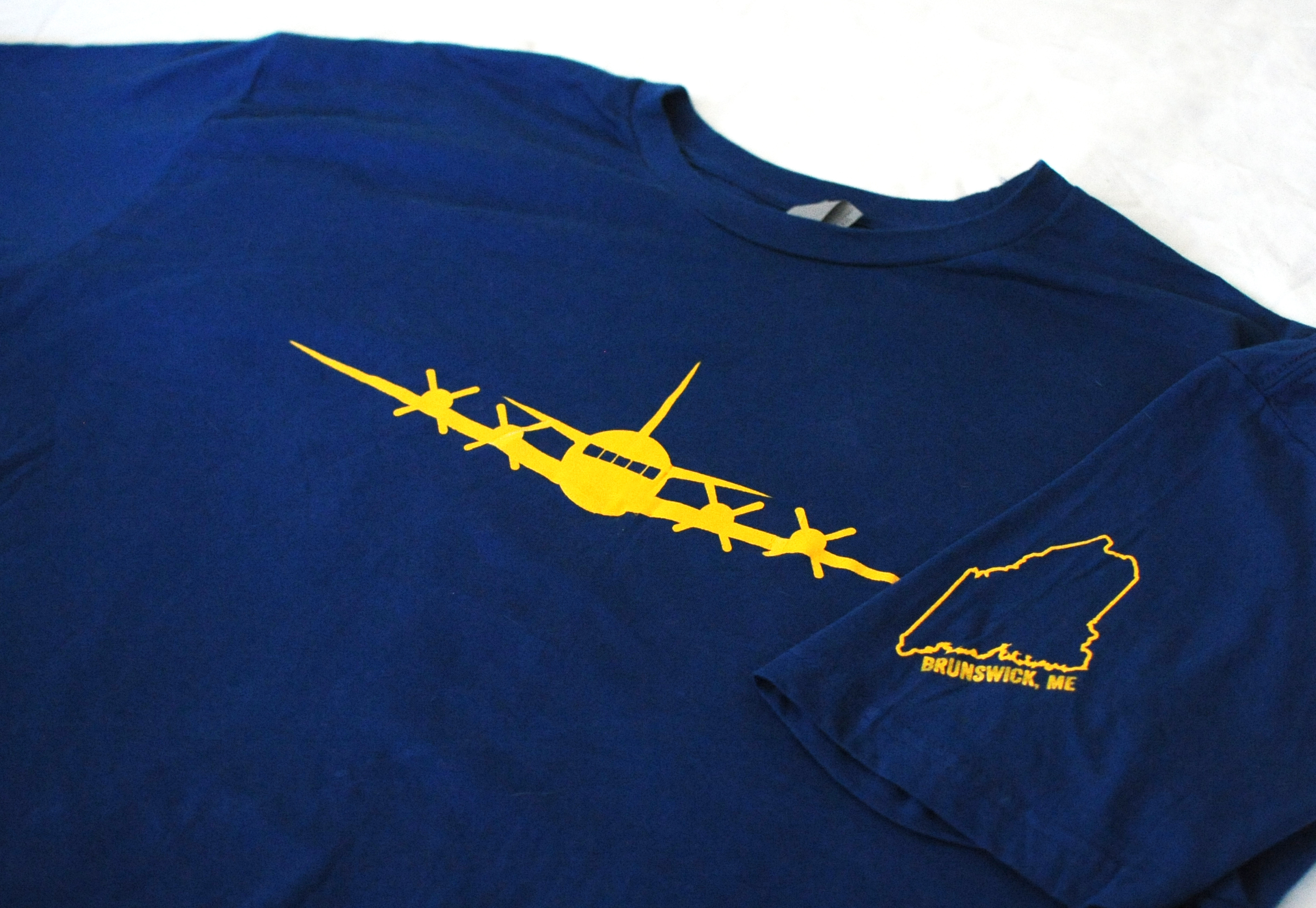 P-3 Tee: Blue + Gold
The iconic P-3 Orion, printed in gold on your chest…and Flight Deck down the spine. A sharp lookin' shirt for those proud to wear blue and gold!
Front: P-3 Orion plane icon from our logo.
Back: "Flight Deck" vertical down the spine, with a small P-3 icon on top by the neck.
Left Sleeve: Shape of Maine with "Brunswick, Maine" beneath.